News, ideas & inspiration from industry leaders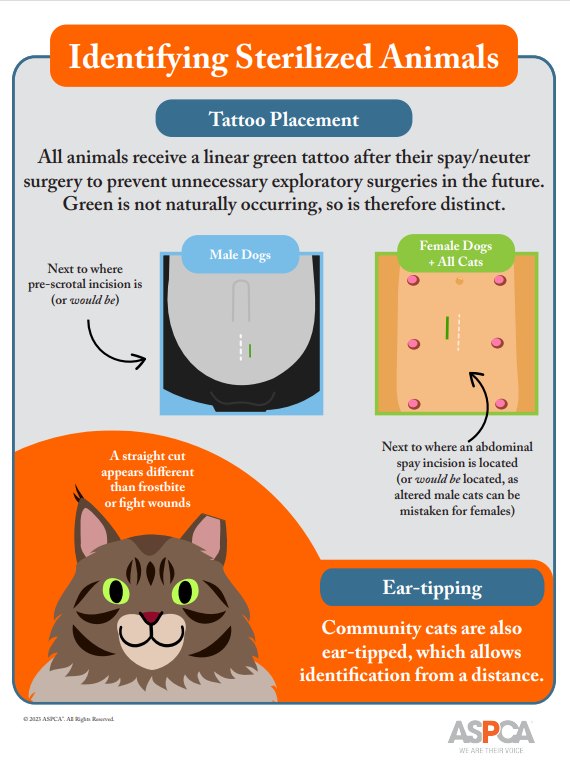 Tip of the Week: Tattoo Who?
---
In need of some #MondayMotivation? Get yours right here. Every week, we share tools, time-savers and savvy ideas that your colleagues and members of The Association have suggested and tested.
ASPCApro has created educational learning tools and printable checklists to develop critical standards for use in spay/neuter clinics, and one infographic in particular is getting high praise indeed. The folks at the Shelter Medicine Program at the University of Florida share: "This might be our favorite infographic ever! It clearly shows spay/neuter tattoos and ear-tipping and explains why it's necessary."
They suggest posting it in the reception area to show clients, as well as in the operating room. "This will remind everyone to tattoo all animals with a standard green mark in a standard anatomic location."
Learn More
Job Aids: Resources to Assist with Spay/Neuter Intake
Tip of the Week: Thoroughly Vetted
Tip of the Week: Spay It Forward
About The Association
The Association for Animal Welfare Advancement is a cohort of leaders on a mission to champion, advance, and unify the animal welfare profession.